2017 Sydney Property Market Review

by Marshall Cobb - Principal
What a year property had in 2017.
We saw double-digit growth in major capital cities, tighter lending criteria from APRA, changes to depreciation, and plenty of debate about foreign investors and housing affordability. So what will happen to the property market in 2018? Here are some potential scenarios provided by SQM Research...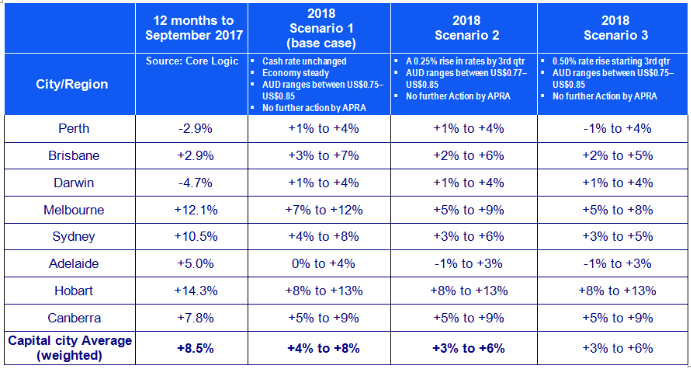 Less growth than the previous year, but - with the greatest respect to the internet property experts doomsdayers - this is still not looking like a bursting property bubble.
On the rental front, median weekly rent for units in Sydney decreased slightly over the quarter, with median rental prices falling by $5 per week to $545 per week. Despite the quarterly decline, median unit rental prices are $20 per week higher than the same time last year. Full Story.
Our projects opened last weekend for the first time in 2108, and some of them had line-ups longer than a Disneyland ride, so the market is well and truly active as people make good on their new years resolution to buy a property.
Want to join them? Come and see us this weekend!