Australian property prices among worlds most expensive! (LA Times: 1992)

by Marshall Cobb - Principal
Carl started his sabbatical last week, so why is his face is still on the email you ask?
Well he doesn't actually leave the country until the end of next week and I told him he needs to sell our clients penthouse in St Ives before he goes - he lives in the building and knows it better than anyone!
During the week I received a newspaper clipping from 1992 - some things never change!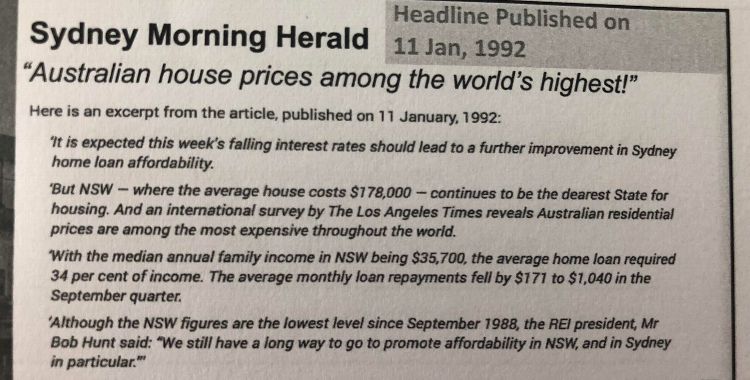 More interesting news from around the traps...
Greens push for RBA to set up a People Bank with low interest loans. Read more.
Sydney's home values fell by 1.7% over the past quarter and 2.1% over the last year, but are still 69% higher than Feb 2012. Read more.
Here are the key trends that will define the Sydney housing landscape in 2018 for investors, first home buyers and developers. Read more.
Any way you look at it, Sydney has always been an expensive but extremely solid real estate market, and I suspect that its popularity and population growth will ensure that it remains so into the future.