Dramatic Fall in New Apartment Pipeline

by Marshall Cobb - Principal
A report this week by JLL confirms that supply pipelines of apartments (based on what is under construction and being marketed) suggests supply will fall by around 20% over 2018 and by around the same amount again in 2019. The focus of developers has shifted from high-density to more medium-density projects, often in suburban infill locations and with high quality finishes to target the owner-occupier and downsizer market.
JLL says that, "The decline in the supply pipeline will be a much needed breather for most of our major markets and help them absorb the strong level of supply added over the past few years. But at the same time, strong population growth and the need to densify our cities, mean that we do need to keep building apartments or else supply will fall behind demand once more and price pressures will continue to plague our major cities." Read more here.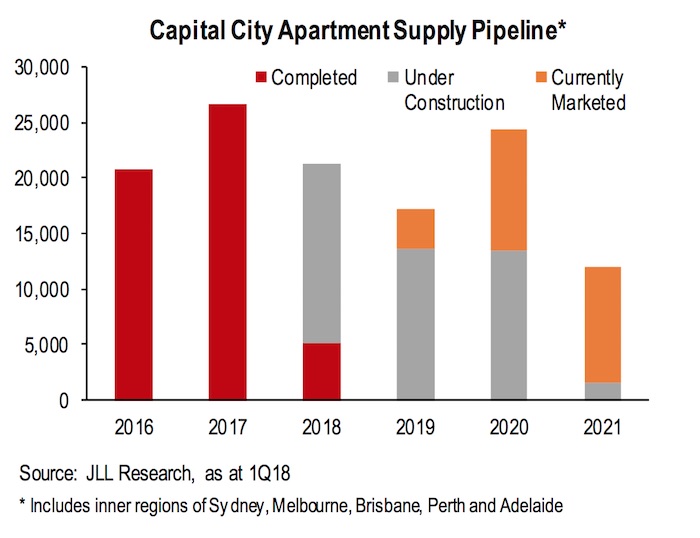 That my friends is a perfect example of the laws of supply and demand spinning the economic clock.
And I just read that only 4.9% of all first home buyers said they used a guarantor to purchase their property. I thought it would be higher, and wonder if some first home buyers may be in a position to catch the market now with a guarantor, rather than have to chase it by saving a full deposit.
As usual we are open this weekend across Sydney with terrific deals for first home buyers, investors, upsizers and downsizers!